Fibre Bowl
This bowl packs a punch with 8.6g of delicious wholegrain and fruity fibre and two of your '5 a day'. Leaving the skin on fruit and eating fruit with pips like raspberries are great ways to boost fibre intake.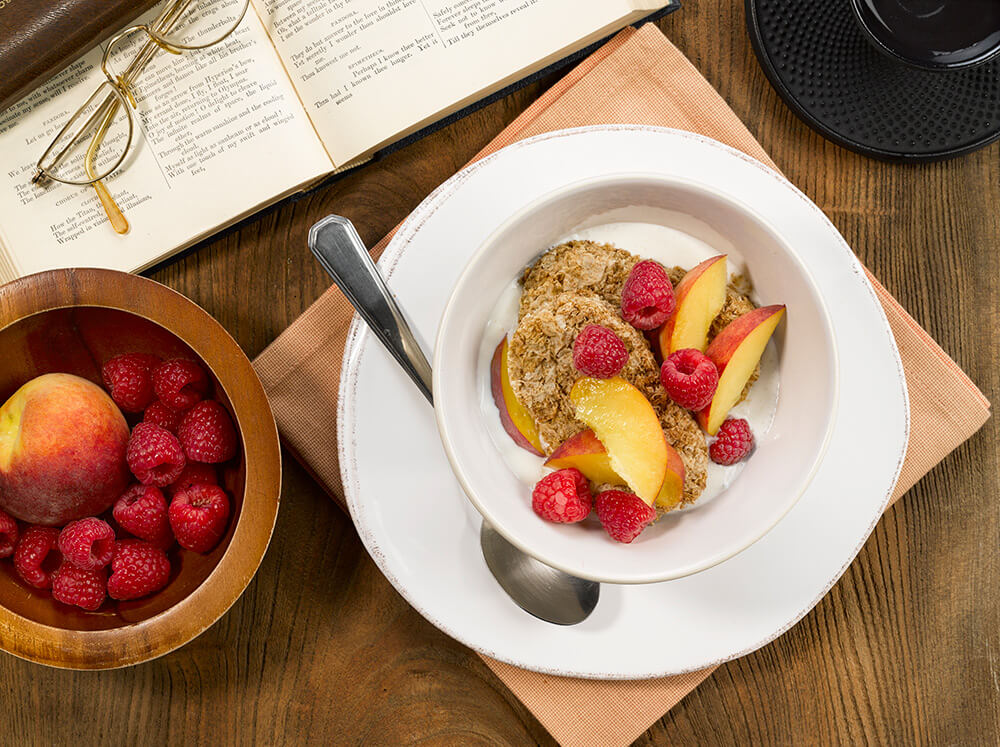 Ingredients
2 Weetabix
125ml semi-skimmed milk
One fresh, ripe peach, skin on, rinsed, halved and sliced
20 fresh, ripe raspberries, rinsed
Method
Put two Weetabix in a bowl, top with peach slices and raspberries
Add milk and enjoy!
We use cookies on our website to give you the most relevant experience by remembering your preferences and repeat visits. By clicking "Accept", you consent to the use of ALL the cookies. However you may visit Cookie Settings to provide a controlled consent.
Privacy Overview
This website uses cookies to improve your experience while you navigate through the website. Out of these cookies, the cookies that are categorized as necessary are stored on your browser as they are essential for the working of basic functionalities of the website. We also use third-party cookies that help us analyze and understand how you use this website. These cookies will be stored in your browser only with your consent. You also have the option to opt-out of these cookies. But opting out of some of these cookies may have an effect on your browsing experience.